Hey folks,
The 27 Club returns to Adelaide Fringe Festival in 2024!
CHEERS!
XXXBOBXXX
Heya folks,
Really pleased to announce that Claire Anne Taylor will be warming hearts and the stage for my Hobart show at Altar on December 9th!
'When Kev Met Bob' is the show where all the walls come tumbling down!
Grab yer tix now and I'll see you all there!
CHEERS!
XXXBOBXXX
Heya folks,
As the 'When Kev Met Bob' tour draws ever closer, I can now reveal all of the wonderful humans who will be warming the stage and the audience's hearts at each of the shows!
Here they are....
29th Sept at The Espy marigolden & The Wellingtons
5th & 6th Oct at Daylesford Hotel and 7th Oct at Archies creek Eliza Hull
18th & 19th Oct at Grace Emily Hotel Ella Ion
20th Oct at Milk Bar Anna Schneider
26th Oct at Bartholomew's Bree Rusev Music
27th Oct at The Great Club Pixie Music
28th Oct at The Old Museum Zoe Quinn Music
25th Nov at Tanks Arts Centre Talitha Jae
9th Dec at Altar TBC
CHEERS!
XXXBOBXXX
Hey folks!
The response to the 'When Kev Met Bob Tour' has been huge! Thank you to everyone who has bought their tickets and shown so much enthusiasm for this tour.
Because Adelaide sold out in a flash and there have been so many of you asking if I may be playing another show, I have decided to grant you your wishes by putting on a SECOND SHOW at the Grace Emily Hotel on WEDNESDAY OCTOBER 18TH! I do hope this quenches the mighty thirst of my dear South Australian brethren.
There have also been many people in Tasmania asking me why I will not visit them, even going so far as to ask, "Do you not also love us?". But of course I do! To prove it, I am pleased to announce that I will now also be bringing the show to ALTAR in HOBART on SATURDAY DECEMBER 9TH!
Finally, for those of you in Lismore, I am now playing at the Sherwood Hotel in place of the recently cancelled Hazy Dayz Festival on Saturday September 16th. I have decided to use this show to test run my Anthology Tour set. So if you come along to this show, you will see a version of the "When Kev Met Bob" show I am going to take around the country!
So go forth and purchase tickets to these and all other shows before they too sell out!
Thank you so much everyone!
XXXBOBXXX
Heya folks!
The response to the "When Kev Met Bob" tour has been truly heartwarming. So much so that some shows have already sold out and others are well on the way.
Massive thanks to my ever dependable friends in Adelaide. My show at the Grace Emily on October 19th has now SOLD OUT. The Daylesford Hotel show on October 6th has also SOLD OUT. I am, however, going to squeeze in a second show at the Daylesford Hotel on WEDNESDAY OCTOBER 5TH. This is a very intimate venue which means it's going to be extra nice and special but also you will need to get in quick! Tickets for this second show in Daylesford are on sale NOW!
Finally, tickets to my show at Tanks Arts Centre in Cairns on SATURDAY NOVEMBER 27TH are now available for purchase. You know what to do.
Thank you so much to everyone who has purchased tickets so quickly. It really means so much and makes me super excited to bring this show around Australia for you!
CHEERS!
XXXBOBXXX
For nearly 30 years, across four decades and multiple time zones, TWO MEN have been crafting songs on their guitars, separated by an invisible ocean of stylistic differences. One man preferred to plug in, the other man did not. One man preferred wine, the other man did not. One man enjoyed the company of friends, the other man preferred the company of none but himself.
THAT WAS UNTIL NOW!
For the first time in history, Kevin Mitchell (Jebediah) and Bob Evans join hearts and hands and finally become one live and on stage!
WHEN KEV MET BOB - The Anthology Tour
From the teenage dreams of Jebediah through to the dreaming of his teens Bob Evans, this is a show that will celebrate all the hits and memories from 1995 through to 2021. When Kev Met Bob promises to be a veritable jangle-pop time machine filled with rarely played classics and accompanied by hazily remembered tales of mis-spent youth.
So jump on board! We can't wait to take you there! tix available now here (Tanks Art Centre tickets onsale Friday 25th August at 10am)
Hey folks,
Lismore! It's been a while! I'm so excited to be heading your way this September for the Hazy Dayz Festival celebrating all things beer and music related. What's not to love?
SAT SEPT 16 - LISMORE SHOWGROUNDS - LISMORE NSW
CHEERZ! XXXBOBXXX
Hey folks, Following on from last nights announcement about the 27 Club at Adelaide Fringe Festival in 2023, below are all the dates and ticketing details for the show as it travels from SA to QLD and Victoria! Some more are still yet to be announced.
FEB 17 - MARCH 5 | ADELAIDE FRINGE FESTIVAL | RYMILL PARK TIX HERE
MARCH 23 | COSTA HALL | GEELONG TIX HERE
MARCH 30 | PRINCESS THEATRE | BRISBANE TIX HERE
APRIL 1 | HOTA | GOLD COAST TIX HERE
XXXBOBXXX
Hey folks, I'm so pleased to let you all know that the 27 Club show is returning once again for another season at Adelaide Fringe Festival in 2023! We will be performing pretty much every night from February 17th til March 5th at the Fantail open air stage at Gluttony in Rymill Park. Despite it's kinda dark premise, the show is actually a fricken joyous celebration. I love being a part of it. I get to sing Nirvana songs for the first time since I was 17 when Jebediah didn't have enough original songs for a set so we had to pad it out with covers. I also really love the cast and crew and having already done 2 seasons at Fringe we have become tight. Check out this post for more details.
The show will also be venturing beyond South Australia for the first time.
The first show to be announced is at the The Princess Theatre, Brisbane on THURSDAY MARCH 30TH. TIX available now here
CHEERS! XXXBOBXXX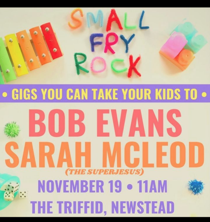 Attention Brissy fans
Not long now til I'm up your way playing a Small Fry Rock show at The Triffid for kids both big and little to attend! Also get to hang with Sarah McLeod which is a lovely bonus.
I will be bringing along my beautiful merch range which come in sizes to fit the big kids and the little ones!
This is an unbelievable opportunity to fashion co-ordinate as a family in gear you can't buy down the shops.
Anyway, still some tickets left so hit up the link below -
https://moshtix.com.au/v2/event/small-fry-rock-feat-bob-evans-sarah-mcleod-the-superjesus/144413
XXX BOB XXX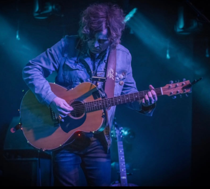 Hey gang,
Due to reasons out of my control, my show at the Westwood Hotel in Footscray on Saturday night is being moved to FRIDAY OCTOBER 14TH.
Tickets already purchased remain valid for the new date however if you are unable to attend the new date refunds are available from point of purchase.
Grab tickets to the new date here - https://hotelwestwood.com.au/events/bob-evans/ I will still be accompanied on stage by Lachlan O'Kane on drums and Richard Bradbeer on the double bass and we will still be playing a rollicking, good time show, only on a brand new date and without any football references or hangovers!
I hope you can make it along!
CHEERS XXXBOBXXX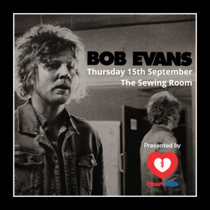 Hey Perth folks!
I am playing a very special show for the Heart Kids charity organisation on THURSDAY SEPTEMBER 15TH!
The show is now happening at THE SEWING ROOM which is just off Murray Street in the city.
Tickets are just $35 + BF and are available right now by clicking on this link:
https://moshtix.com.au/v2/event/bob-evans-presented-by-heartkids/143921
Money raised will go towards Heart Kids continued support of all people affected by childhood heart disease.
Can't wait to see y'all there!
XXXBOBXXX
By signing up you agree to receive news and offers from Bob Evans. You can unsubscribe at any time. For more details see the privacy policy.